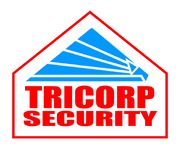 Tricorp Security is a private security company operating in australia since 1992. It provides uniformed unarmed security services such as alarm response and corporate service.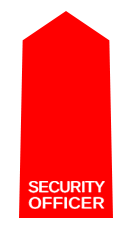 The basic uniform consist of:
a white long sleeve shirt with shoulder flaps on which are worn red slides. On the upper arms are worn patches displaying the logo of the company.
A plain red tie
black slacks
in cold weather, a black windbreaker with sown-on red epaulette can also be worn.